Bammy:
Bammy had to retire due to arthritis in both knees along with a distinct lack of surviving cartilage. His attempts to carry on wearing a bizarre Robo-Cop knee brace proved sadly fruitless, so he decided to retire before being renamed 'Rasberry'. Is still on 'Player Profiles', despite not playing, as he remains 'Webmaster' as no other bugger can do it the 'northern way' :-)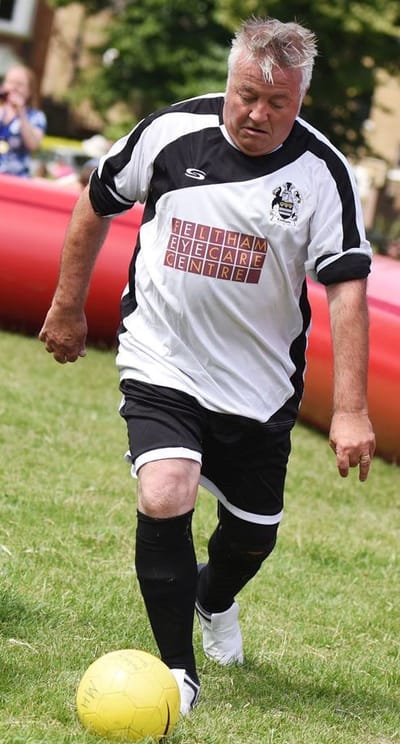 Chris 'The Cat' Beech:
Now, sadly, buggered off.... Managed Feltham Old Offenders without resorting to either alcohol or valium or both at once - which said something about his patience if nothing else. Had saved shots with literally every part of his anatomy but, as he is not planning for fatherhood anymore it didn't matter really. Made a terrific full length diving save once about 5 minutes into a game. We gave him a rousing round of applause when he stood up again about 25 minutes into the game.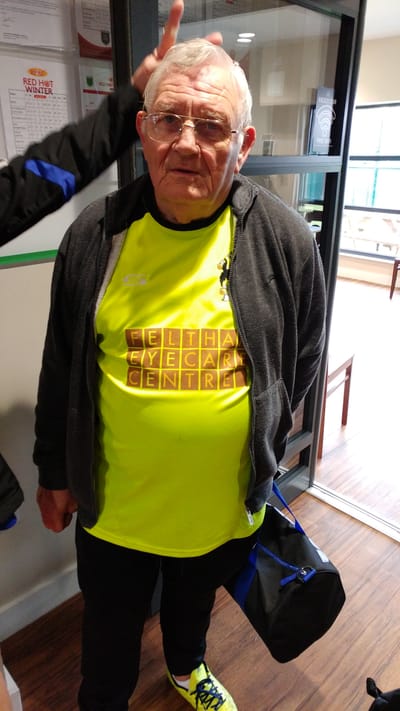 Sunil (Sunny) 'Twinkle Toes' Taylor:
Permanently Injured apparently
Twinkle Toes stated he was injured back in around 1066 and all that and has only ever been seen again on various golf course around the globe as he photo bombs professional players. We miss his traditional war dance of skipping around the ball whilst either accidentally or intentionally not touching it at all for some unfathomable reason.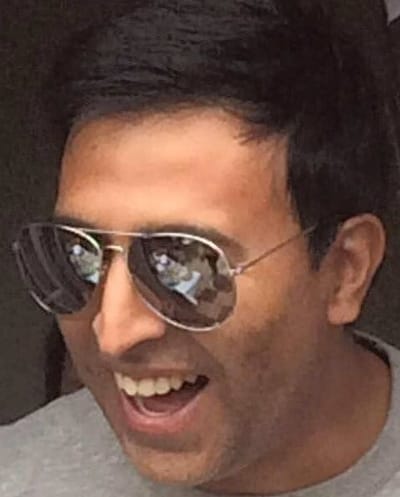 Nic 'Nick Nick' Saunders:
Not a policeman
Should be a policeman but isn't - Nick Nick? - mind you, he policed the midfield very well and has two good feet, which is always useful when you're walking. I mean to say, one good foot and you'd have to hop or something. Nick Nick has now left our ranks and moved to Liverpool - possibly in search of his hubcaps. He claims he has gone to Liverpool to work. Really? Liverpool? Scousers? Work? If we ever see him again no doubt he will be unintelligible and carrying a gun :-)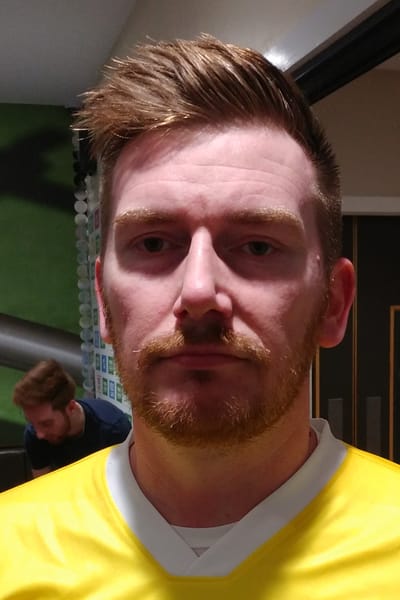 Martin 'K2' Barrett:
How could we lose a mountain???
Martin is definitely still around as we speak on FB or text or whatever. For some reason he has vanished from his regular Sunday appearances. Quite an achievement to vanish when you're a human equivalent of a bloody mountain! K2's on't right as you look by the way....that's just his finger on't left...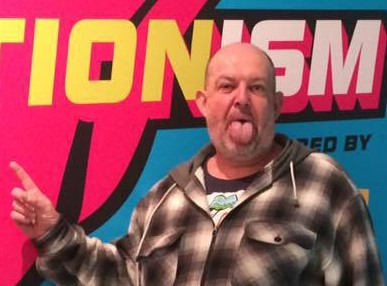 Barry 'Comet' Vango:
Possibly driving around the solar system
Barry is a chauffeur. As such he spends much of his time in a car. it is quite possible he locked himself in accidentally in 2016. Anyway he hasn't been seen since. He is certainly alive as he posts on Facebook - unless of course, someone ran him over with his car and has nicked his identity.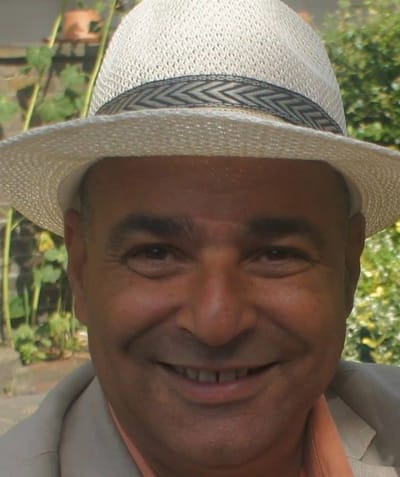 Chris 'Crazy Legs' Pennell:
Stopped coming because he possibly hates us
Crazy Legs decided he wasn't enjoying playing with us anymore. No further explanation was forthcoming. I suspect he just didn't like Steve.....or Chris.....or Dave.....or Paul.....or me.....or someone else. Crazy Legs has recently chastised me for suggesting he hates us. It's a joke Crazy Legs. That's all. Come on! Give us a smile mate! :-)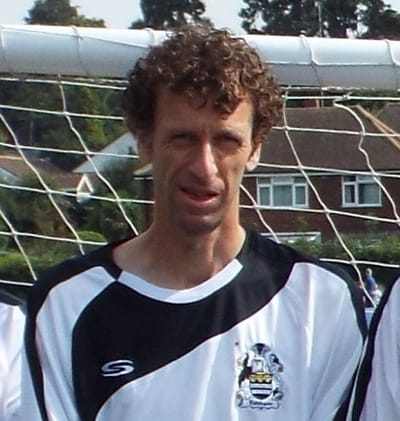 Surj 'Spirit' Sondh:
He came, he played he never came again
Surj seemed to enjoy his debut but, for some unknown reason, he never returned. He may, of course, be deceased but, if so, he needs to pay the standard club fine of 20 pence for dying without giving at least a fortnights notice. Disgraceful behaviour if he has done such a thing!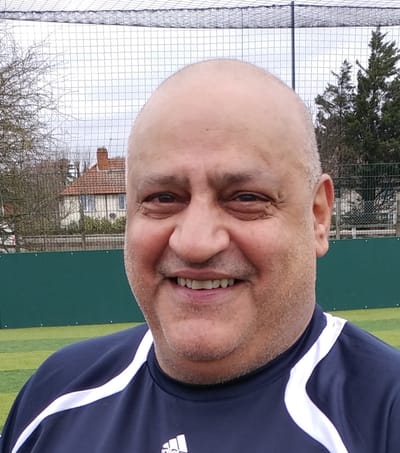 Mark 'Pastie' Ralph:
May now be wandering around wearing a surfer t-shirt and drinking scrumpy.
Known as 'Pastie' as he's buggered off to Cornwall' hence he's on the "Where Are They Now?" page albeit we know where he is as he's in Cornwall. Skillful player who would have been an excellent addition to our ranks if he hadn't moved to a foreign country somewhere a long way away that contains people who talk funny and sheep. Sounds more like Yorkshire to me.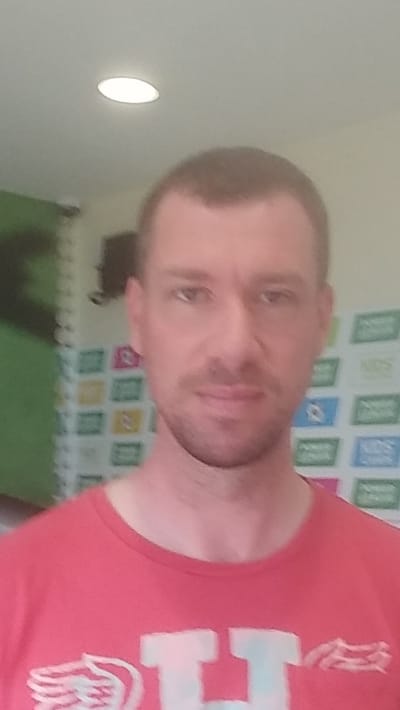 Ricky (Monty) 'Drifter' Montaux:
Did a lot of goal hanging - you can tell he's a mate of Sky High's ;-) Accurate passer of the ball. Was very good at drifting into a good position without anyone else noticing. In fact he did so much drifting he was in danger of breaking into song sometimes...."Saturday night at the movies, who knows what picture we're seeing...." get it? Drifting? Drifters song? Oh forget it...I'm too subtle for you lot ;-) He's moved to Norfolk so had to leave our ranks. Decided he was more interested in broads......sorry....I'll get my coat....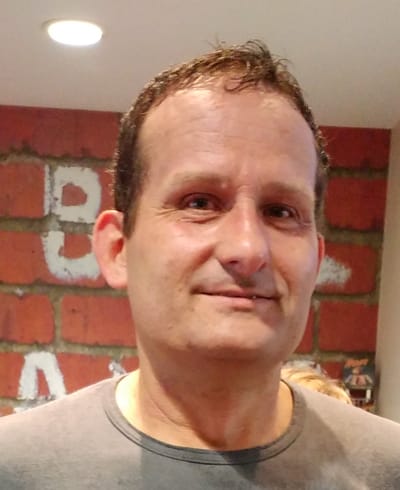 Glenn 'Massive' Mitchell:
Came on a free transfer from Staines Town Strollers because we're better company. Anyone from Staines just has to be known as 'Massive' really. Blame Ali G not me. A skillful player comfortable in defence or mid-field or attack and passed the ball well. Even more impressively he tended to pass to one of our players rather than the opposition! Recently vanished for some unknown reason. Mulder and Scully have been informed.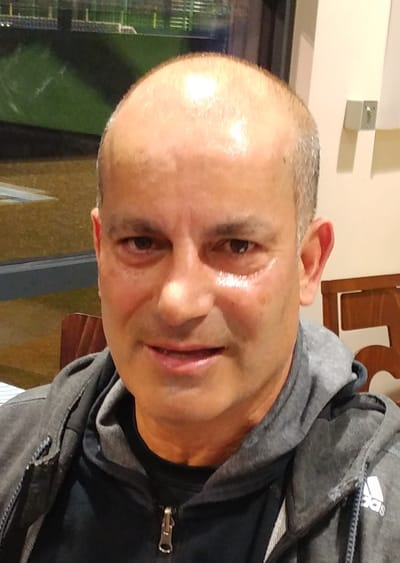 Marcus 'Birds Eye' Ross:
He played mainly in defence and occasionally goal. Sturdy defender who did a passable impression of an immovable object which was excellent if the opposition ran into him. Not quite so excellent if they ran...I beg your pardon...walked around him. His enthusiasm was contagious, fortunately not in an influenza type way. 'Birds Eye'? Well, they always did better fish fingers than Ross did.... No idea where he went. Possibly trapped in a freezer?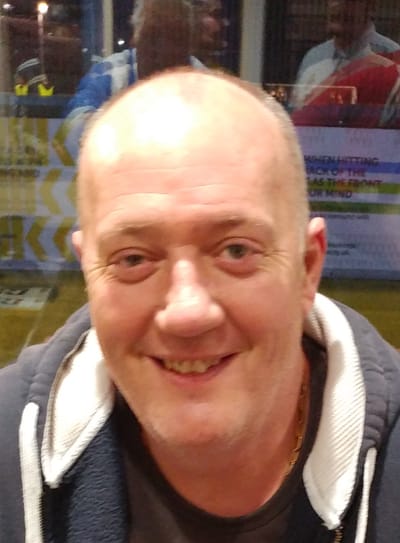 Ian 'Cue Ball' Selby:
It could be said that Ian was known as 'Cue Ball' due to his excellent ability to cue the ball up to another player with such extraordinary accuracy that Christiano Ronaldo and Lionel Messi themselves would be impressed. Sadly, it's because he is bald. No idea why he stopped coming - unless he's grown hair and is still coming as someone else - cue Twilight Zone music....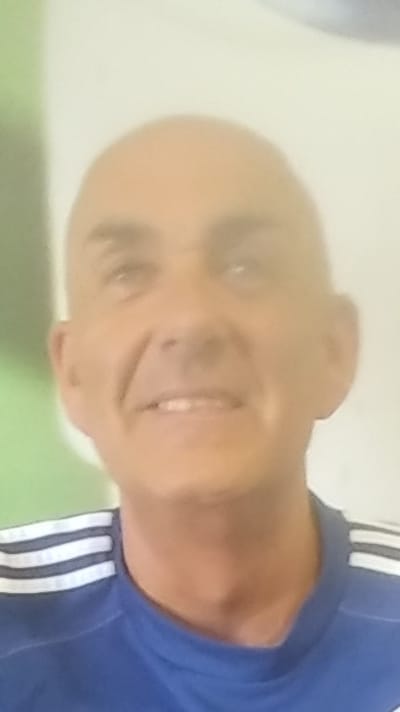 John 'Quisling' Murphy:
John plays for Staines Strollers and occasionally appeared at our games. An excellent striker of the ball and an all round good egg. However, as a Staines Strollers player there was a suspicion he was indeed a Quisling and was attempting to pass on our tactics for when we play them again. He seems to have permanently moved back to Staines Town Strollers now so was he or wasn't he? We'll never know..... Could the twinkle in his eye have been a hidden camera????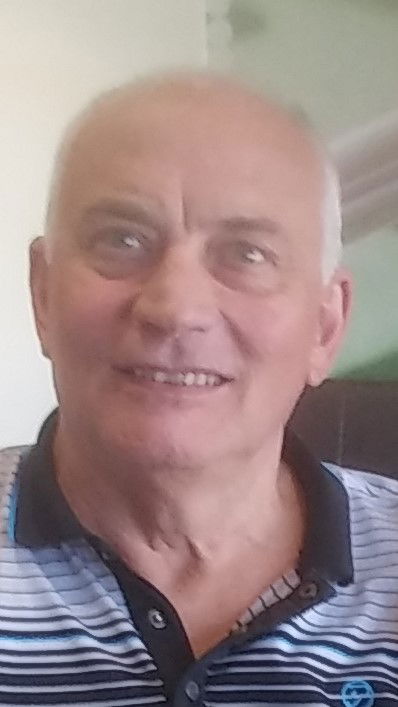 Josh 'Cannonball' Muncaster:
Josh was our original 'youngster' having been around almost since the club started. Known as 'Cannonball' due to his incredibly hard shots that goalkeepers invariably knew nothing about as A) they hit the net before the keeper has seen them or B) they hit the keeper who would take at least a week to recover from the concussion. Josh did try not to knock out too many keepers though, in fairness to him. Probably on the grounds that he'd have be the only man left standing by the end of a game. Now works permanent night shift so can sadly no longer attend. What is he? A vampire hunter??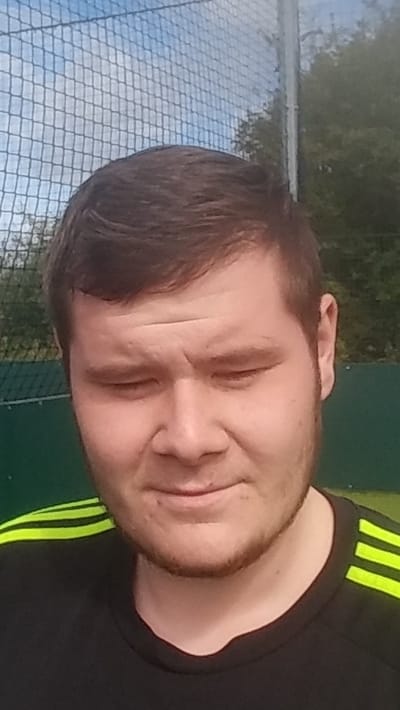 Gary 'Gazza' Turner:
After many years in Dubai - possibly doing things to camels...or not - Gary became a regular at The Old Offenders. As he's from Oldham, like me, and supports Oldham Athletic, like me, and is my best pal, I will not insult him too much ;-) Generally played up front but could also play in defence if everyone else forgot to. His determination to regain his svelt like figure from yesteryear via walking football was admirable if unlikely. Has now had to retire due to bits falling off......or something like that.