Now it has to be said, we do actually have some jolly good players. It also has to be said that even highly paid professional players sometimes have an off day. Sometimes entire teams of highly paid professional players have an off day and that, frankly, is where we come in.
True, we are not highly paid professional players but having an off day en masse does not require you to be highly paid and professional as we discovered today at Uxbridge Amblers.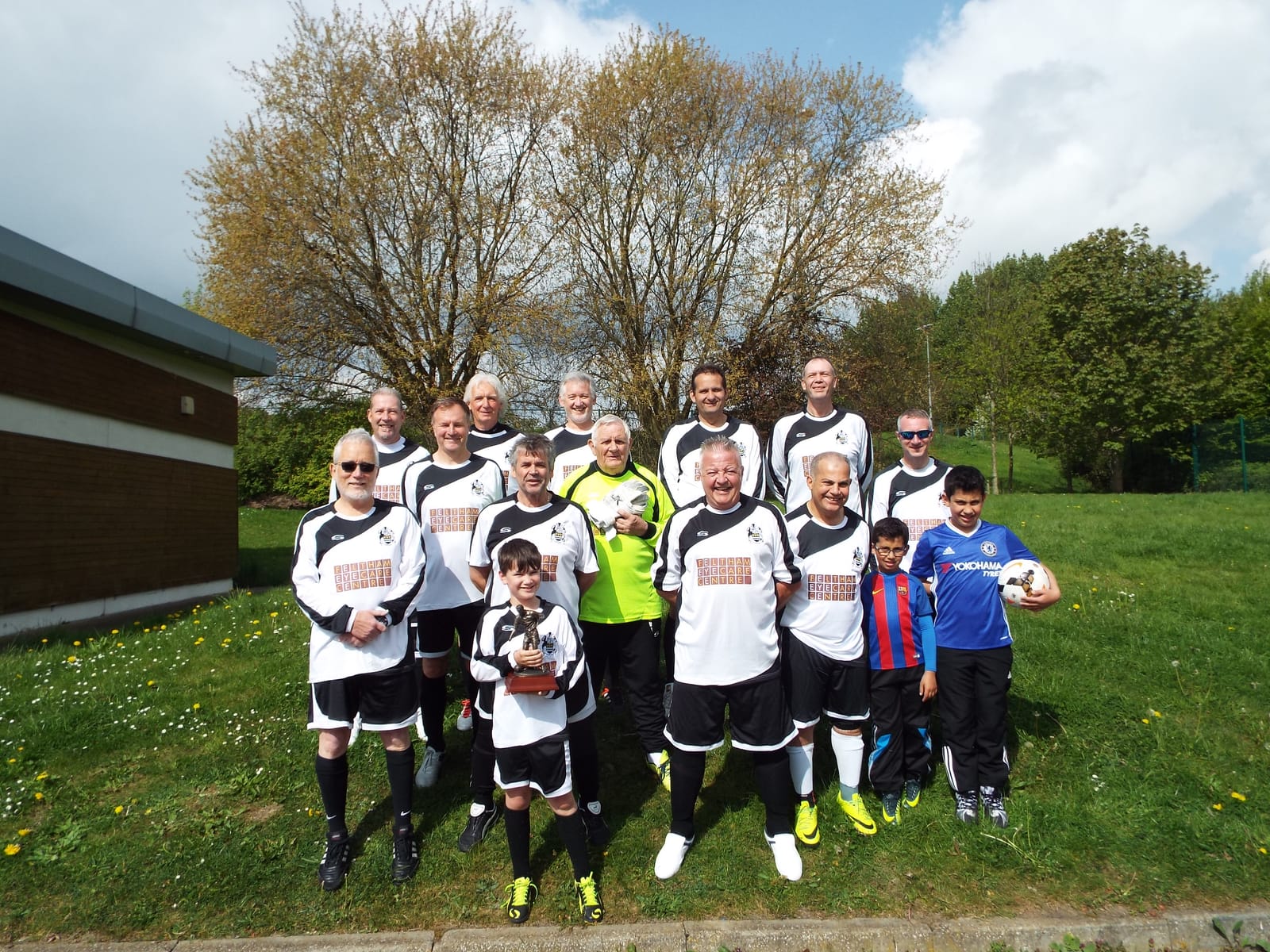 We found ourselves playing Barnet WFC who had recently only just missed out appearing at Villa Park in 'The Peoples Cup' so they were clearly a bloody good side. In the event we didn't play particularly well but only lost by 1 - 0 so, not a bad start.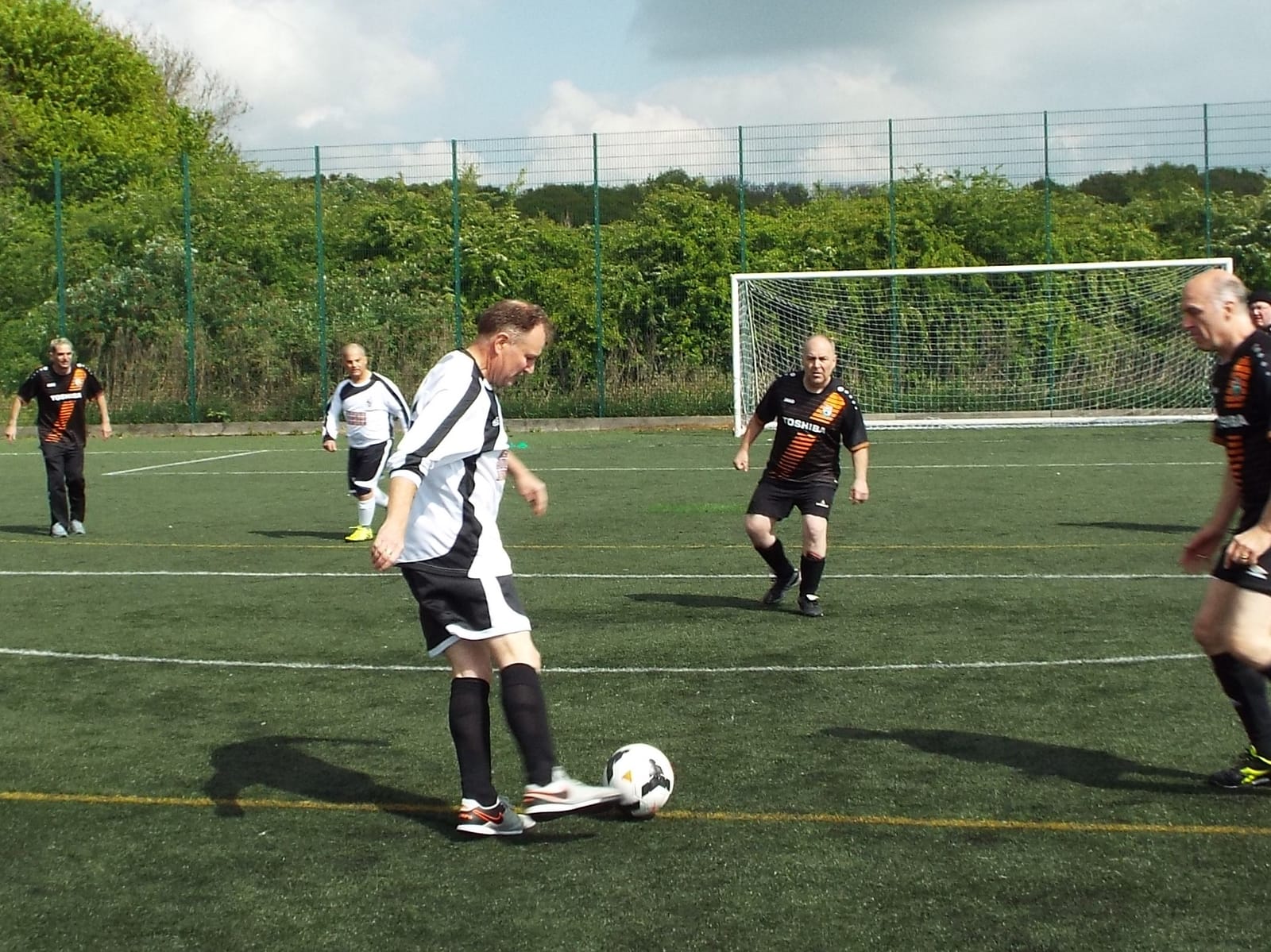 Our next game against Uxbridge Amblers was something of a rout. At only 1 - 0 down we swapped a few players and lost 5 - 0. Well? Sometimes substitutions work!!! To be honest we are better than this. It was one of those days when we should have stayed home in bed but what the hell? The Old Offenders are made of sterner stuff!!
Our final game was against Staines Strollers who we have beaten on both our previous meetings. At their ground by 6 goals to 3 and at our home ground by 12 goals to 2. Surely we could make amends for our earlier poor form.
Well, yes and no. We had at least 10 shots on their goal but their keeper was on top form and kept us out. A deflected shot - and about the only one they had all game - went in and we lost 1 - 0.
Definitely not our day.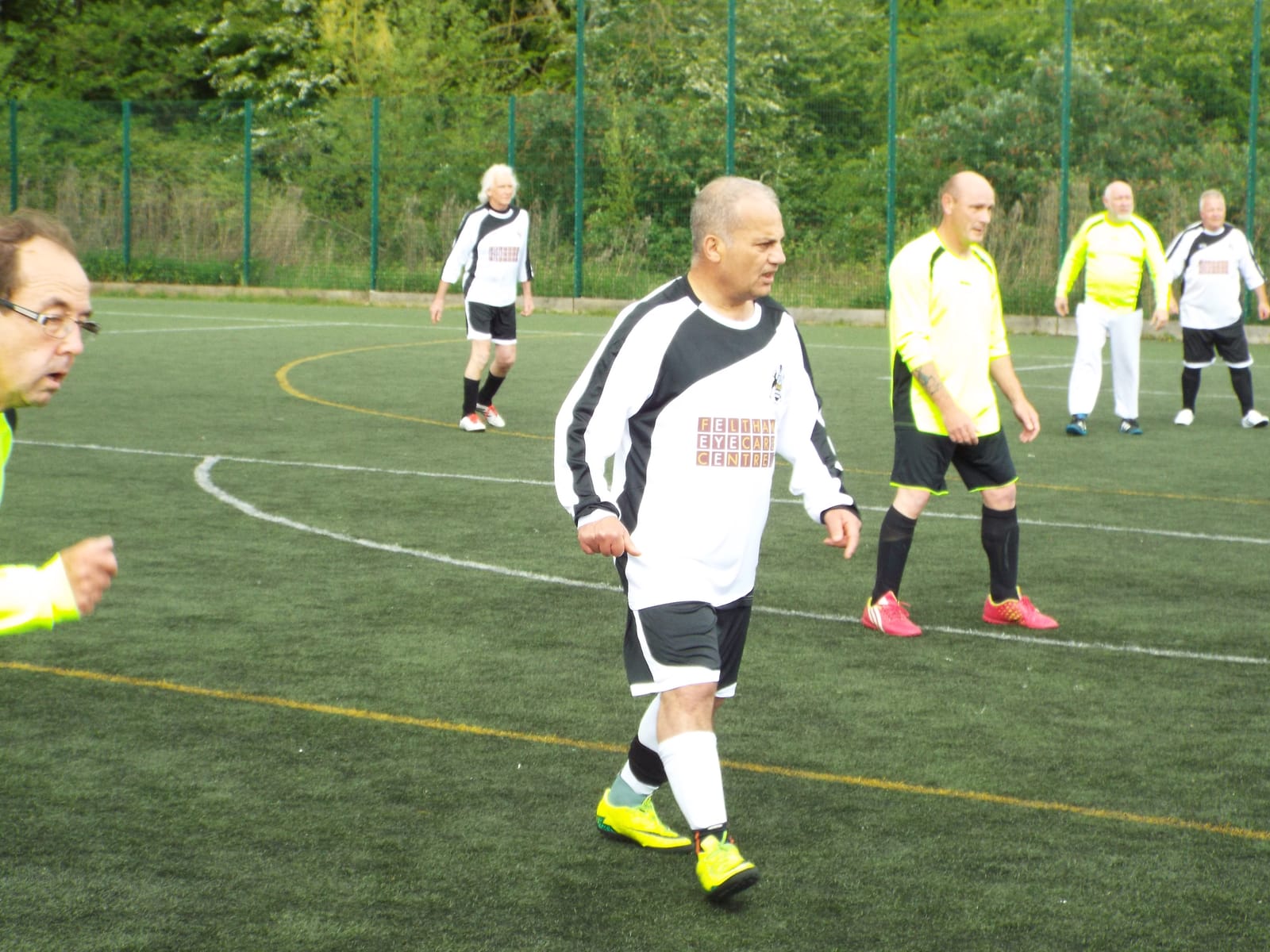 So, overall, a tournament that we might want to forget but we shouldn't. It was well organised and well managed and, despite not playing well throughout, it was actually great fun and very enjoyable.
Tactically we were naïve. A decision was made to arrange more friendlies so our players can gain experience playing other teams rather than each other at our Wednesday and Sunday sessions.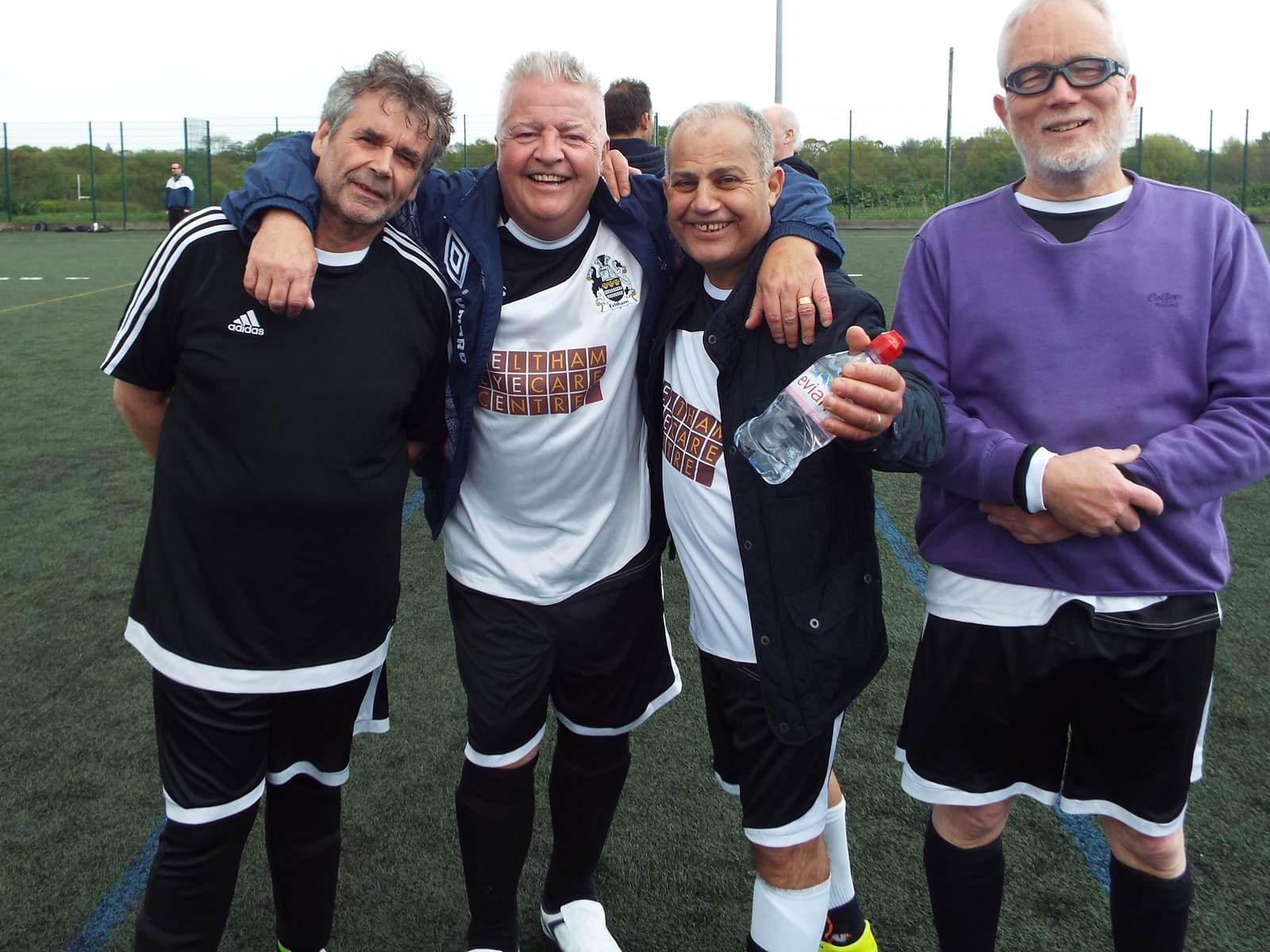 Club Chairman 'Sky High' also decided that we would no longer have 'roll on roll off' substitutions as, in 15 minute games, it is too confusing. In future the starting line up will complete the first 15 minute game. Any subs will play the next throughout and so forth. This will allow for more consistency - well, in theory anyway....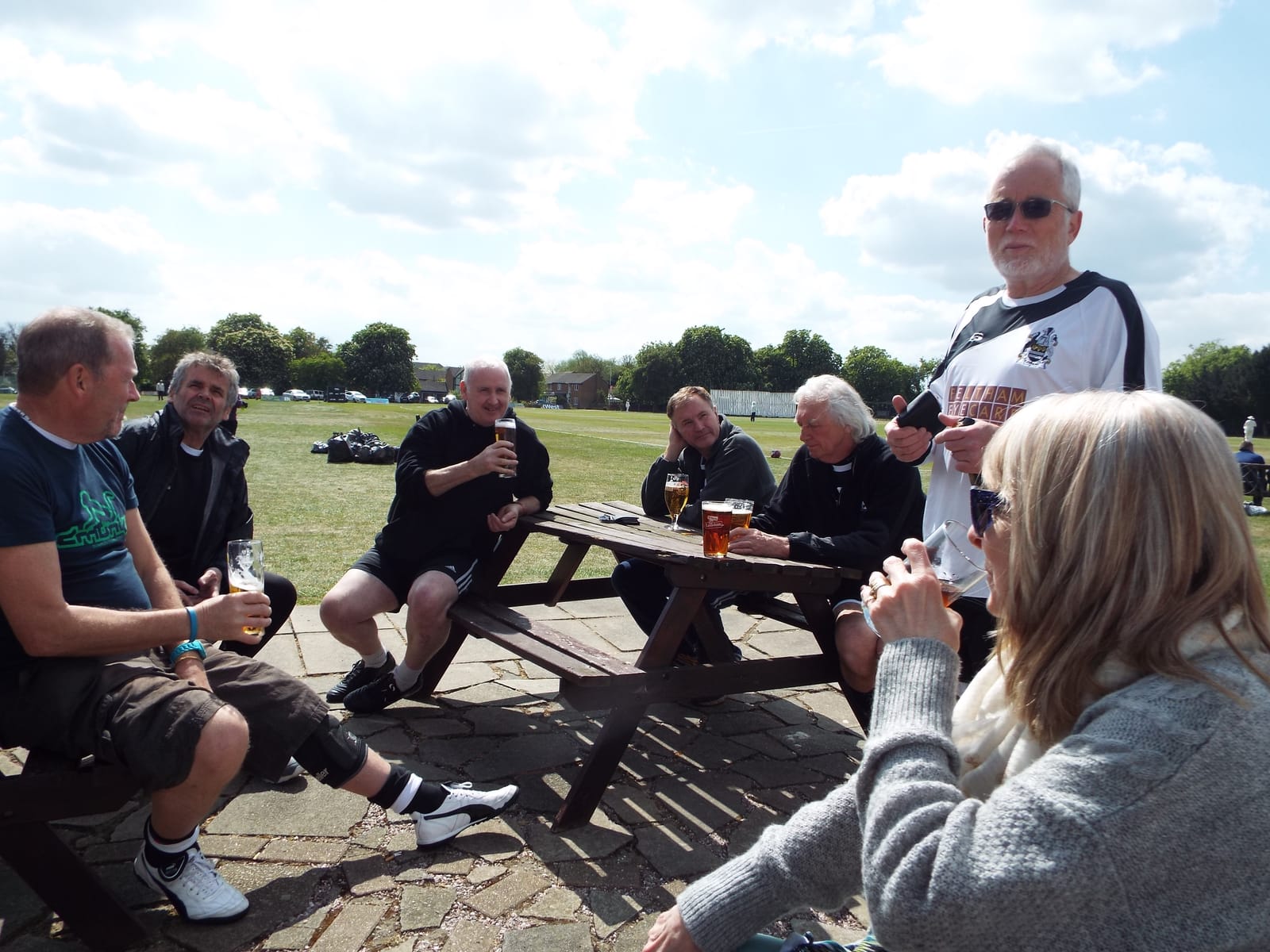 A few amber nectars after the tournament raised our spirits and cheer leaders Carol and Donna managed to refrain from laughing which was a plus...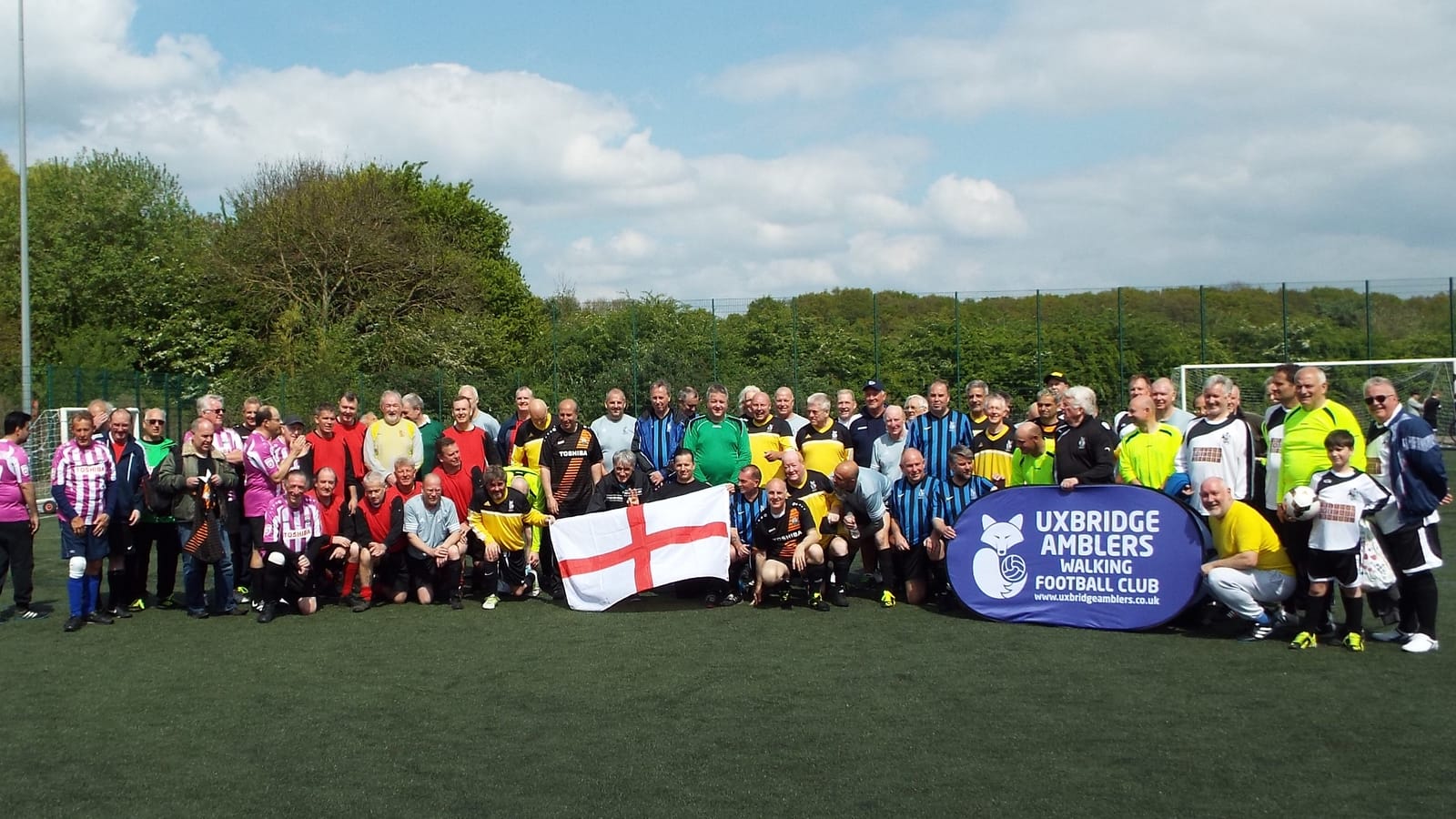 So, a disappointing performance perhaps but, as is our wont, chins are up and we'll go again. The tactics will change and we'll get better and better - if only on the grounds that we can't get worse than we were today.
We are much better than we showed and we know it. Now we have to work to show it. Mind you, as disappointing as our performance was, it was never the less, a thoroughly enjoyable day.
Onwards and upwards chaps!!!!