As a result of both finalists being in the same group the Feltham team in said group were up against it.
Still, eventual losing finalists Queens Park Rangers only beat them 1 - 0 after a bizarre mistake from a defender who, to save his pride, shall remain nameless.
Well, it's the least I could do 'Buster' ;-)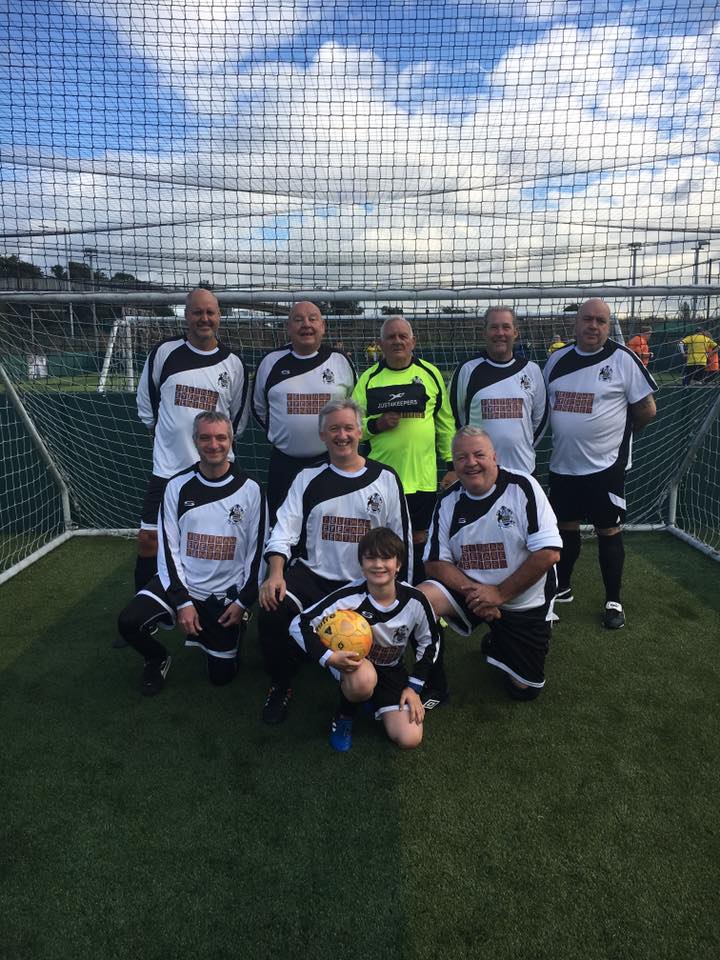 Back L-R : Dave 'Hair Bear' Welch, Gary 'Gazza' Turner, Chris 'The Cat' Beech, Paul 'Psycho' Standen, Paul 'Buster' Hardy
Front L-R : Andrew 'Penny' Lane, Matt 'Starsky' Hutchison, Neil 'Bammy' Bamforth and - he gets in all the pics doesn't he ;-) - mascot Adam Griston
Losing Gazza during game one didn't help the cause as his calf seized up. He insisted being extraordinarily intoxicated at 1 a.m. that morning had no bearing on events. We'll believe him...thousands wouldn't.