Tournament organisers Sky High and Chris 'The Cat' Beech had done a stirling job arranging everything and received everyone's congratulations.
Shout outs too for Paul 'Buster' Hardy who turned up early to help organise, Mike 'Minion' Parsons who ran the burger bar, Donna 'Paparazzi' Griston for the pics and Carol 'Bammy' Bamforth who threatened all comers with indescribable pain if they didn't buy a raffle ticket.
The raffle and burger bar raised over £200 for the Shooting Star Children's Hospice. Nice one chaps and chapesses.
Below are our magnificent semi-finalists -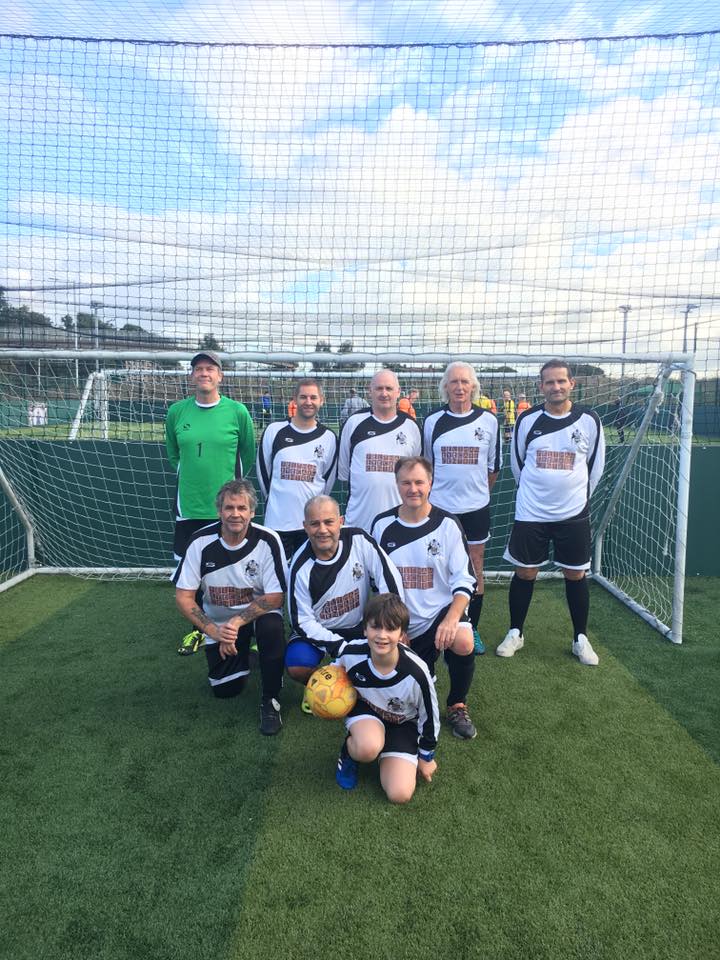 L-R Back : Martin 'Shades Griston, Rob 'Screaming Lord' Sutch, Martyn 'Jasper' Benstead, John 'Banana Man' Bird, Ricki 'Drifter' Montaut.
L-R Front : Steve 'Sky High' Lawrence, Mo 'Speedy' Daili, Wayne 'Rooster' Bull and club mascot Adam Griston