Chairman Sky High (above) seemed uncertain what was going on at the time so there's no point in asking him, although he might have better recall after a few pints I suppose?
All I can tell you, with any probability, based on the information (if you could call it that) that I have received, is that Barnet W.F.C won something and Wealdstone W.F.C won something else.
It was though, without a doubt, a highly successful and well enjoyed tournament!
I think I'll just leave it there, otherwise I'd be making it up as I went along.
Oi!!! Who said "No change there then!"
A few pics of the day......................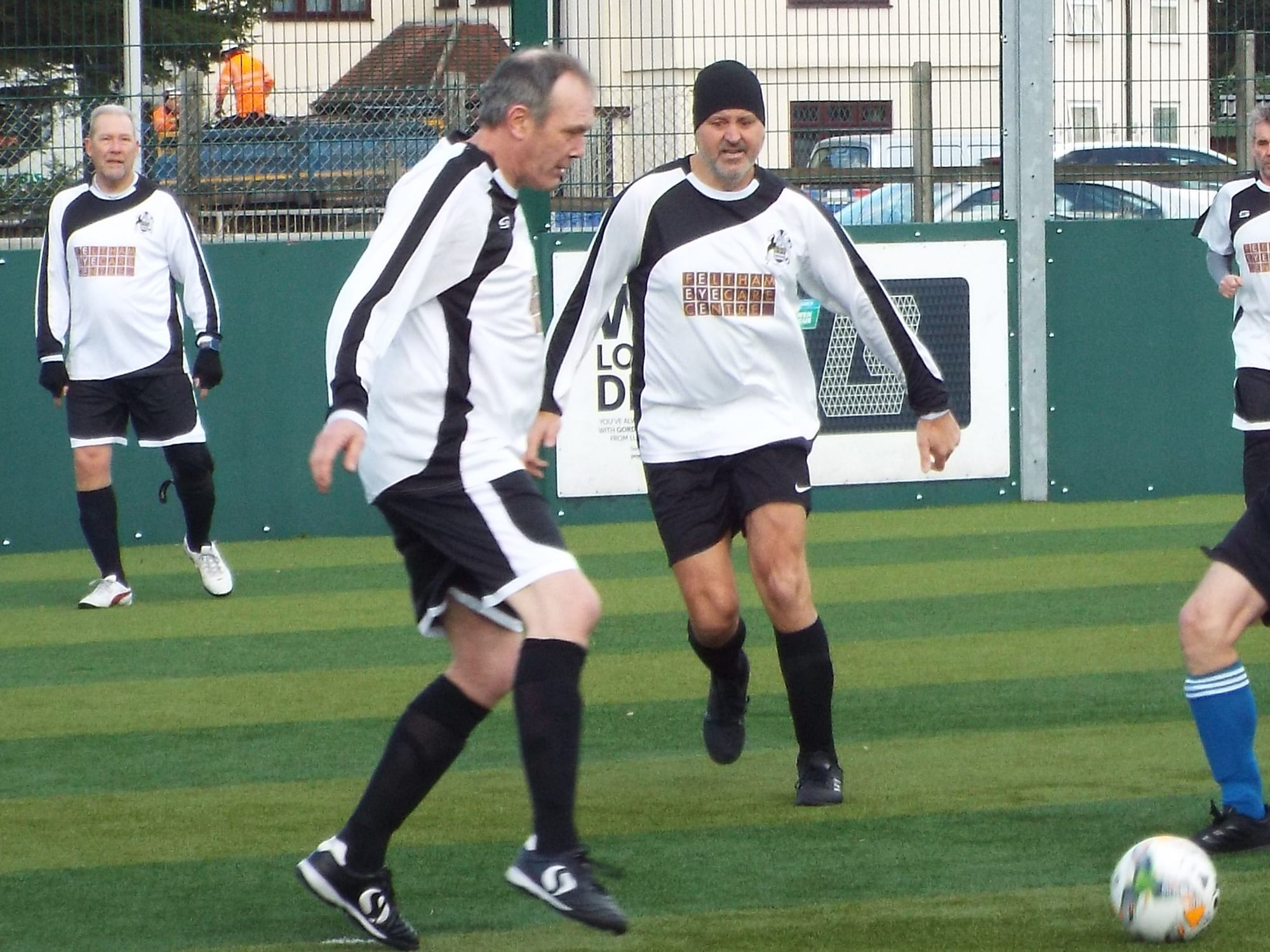 FWFC's Shades in action