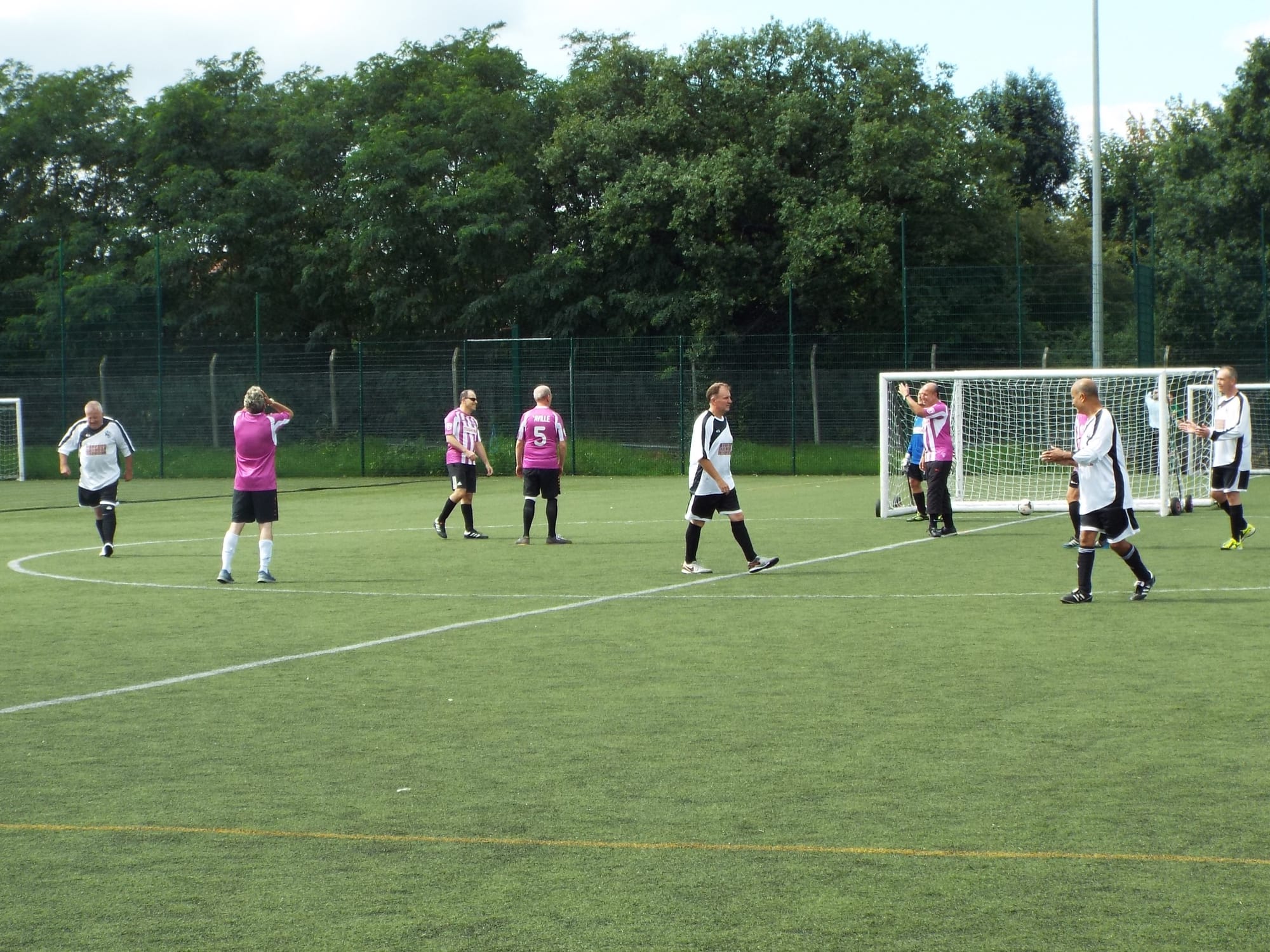 Bammy receives his applause for hitting the winner against Barnet 'B'
An early goal against Barnet 'B' was enough to seal a well earned victory. As the game progressed we might well have had more as 'Sky High' went close as did 'Rooster'.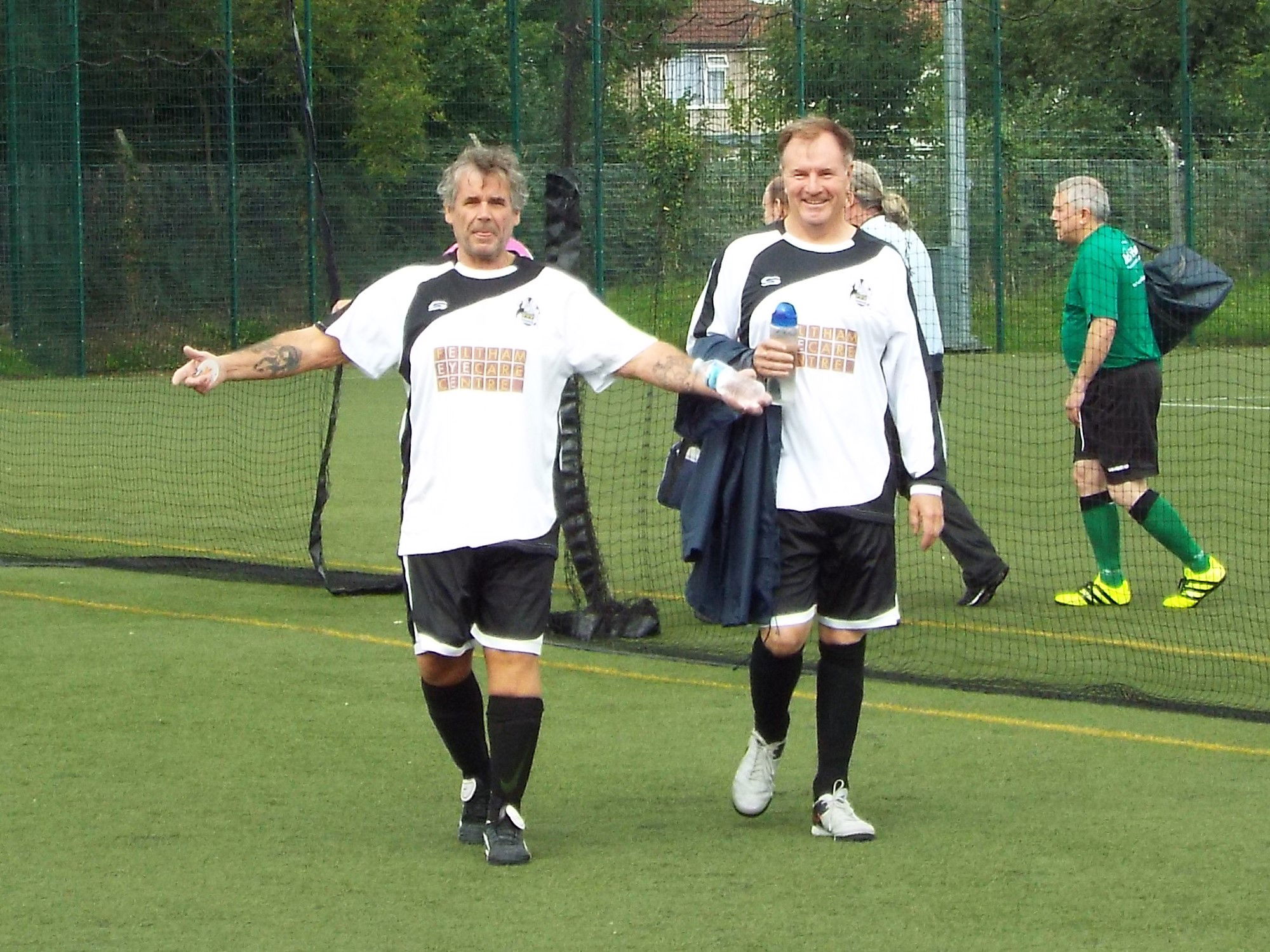 "I only missed by this much!"
Barnet 'B' wouldn't lie down though and, without 'The Cat' our sloppiness in finishing them off would have cost us. Excellent goalkeeping again from 'The Cat'.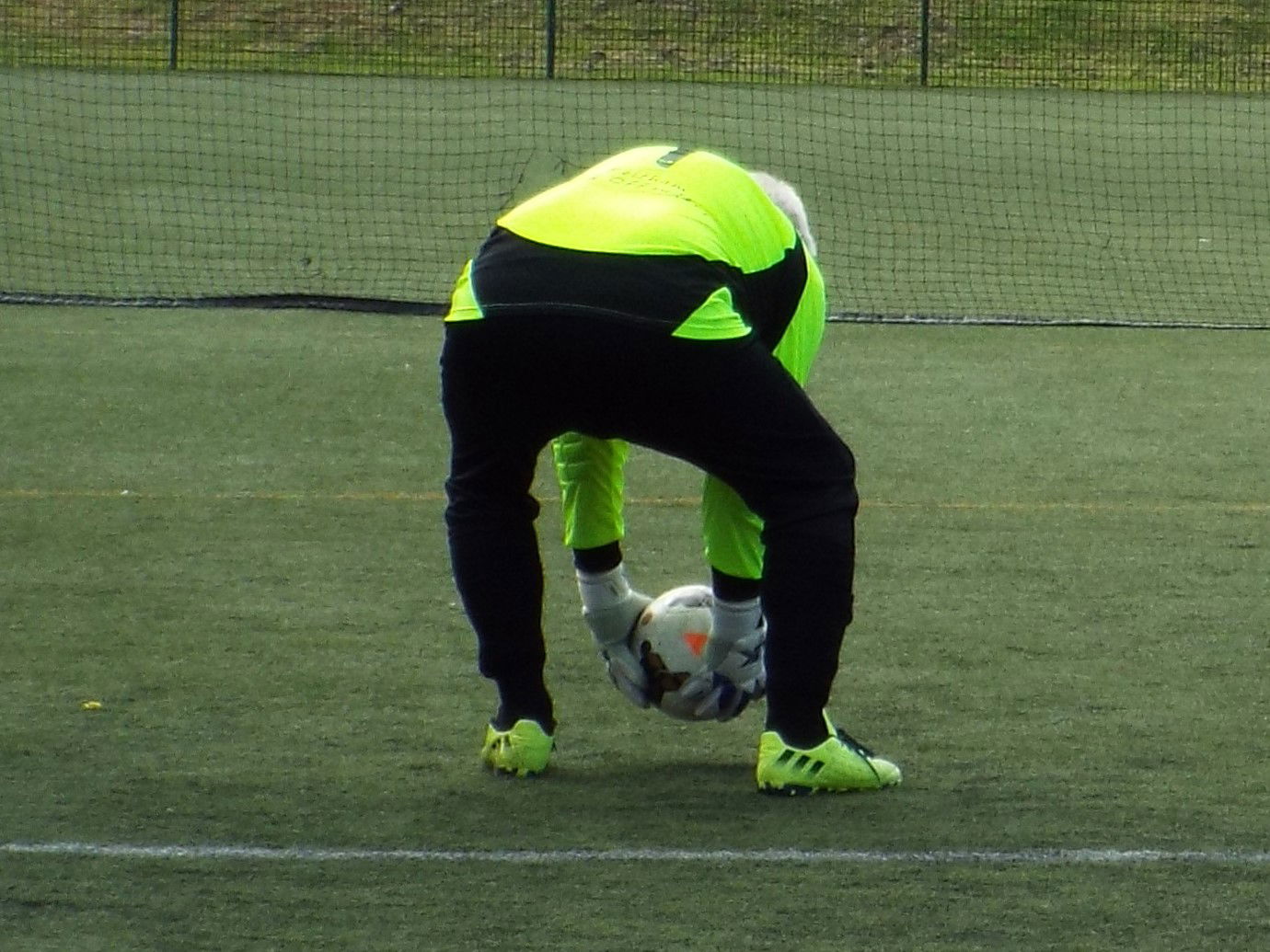 'The Cat' almost causes a total eclipse of the Sun ;-)
Game won and The Old Offenders were 'in the mix' for glory. All we had to do was beat Cheshunt.